GiveBLACK is an initiative founded in 2019 by four UK-based Black women in senior leadership roles in the arts, education and business who are committed to promoting philanthropy amongst Black (African, Caribbean and mixed heritage) people in Britain and to increasing funding to Black-led organisations which are too often under resourced.
As a first step, GiveBLACK with support from UCL Culture commissioned qualitative research to understand the value of Black giving in terms of how, why, why not and to whom donations are made.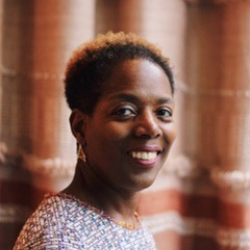 Althea Efunshile CBE
Althea Efunshile CBE has had a 40 year career working primarily in the fields of education, the arts, and children & young people. She is Chair of Metropolitan Thames Valley Housing, and Chair of Ballet Black.
Althea was Deputy Chief Executive of Arts Council England where she was responsible for day to day operational delivery; led on the development and implementation of the Investment Strategy; and led on cultural education and work for children and young people. Prior to joining the Arts Council Althea spent six years as a senior civil servant in the Department for Education and Skills working in various director level roles all concerned with improving outcomes for vulnerable and disadvantaged children. From 1996 to 2001, she was a chief officer with the London Borough of Lewisham, first as Director of Education and Community Services, and then as Executive Director for Education and Culture.
Althea has previously been a Trustee and Non-Executive Director of a number of organisations including University College London Hospitals (NHS) Trust; Channel 4; and Goldsmiths College, University of London.
Althea studied at Essex University and Goldsmiths College between 1976 and 1980. She began her career as a secondary school teacher in the London Borough of Brent.
Althea was awarded a CBE in June 2016.
Yvette Griffith
Yvette is Co-Chief Exec of award-winning Black led not-for-profit Jazz re:freshed, for whom she secured Arts Council England, National Portfolio Organisation status since 2015.
Over the years, as a freelance consultant, Yvette has also secured over £1.5million in funding for predominantly Black clients within the arts.
Yvette's career has spanned over 30 years and includes working in some of London's best known and loved Theatres.  Yvette was Head of Events on the project team for The London Eye in 1999 & 2000 and moved into pharmaceutical event planning, as VP of Global Operations at MD Events.  Yvette grew MD Events from a 5 person operation to a 50 person operation including setting up a North America Division within 3 years.
Yvette co-launched the game changing international initiative, JAZZ RE:FRESHED OUTERNATIONAL placing a global spotlight onto the young and diverse talent bubbling away in the UK Jazz scene and turned what was the underground element of UK Jazz into the mainstream and sought after sound with successes including Nubya Garcia, Shabaka Hutchings and Moses Boyd. 
In 2020 Jazz re:freshed secured the prestigious Independent Label of the year in the Association of Independent Music Awards and the Innovation Award in the 2020 Jazz FM Awards.
For her work in contributing to changing the trajectory and profile of British Jazz, Yvette was awarded the H100 Award for Services to Music in 2019. 
Yvette is also a founding trustee of Black Funding Network.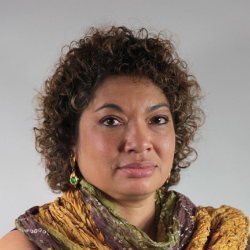 Patricia Keiko Hamzahee FRSA
Patricia is an advisor, investor and philanthropist.
After some 20 years in banking and finance, Patricia now helps social enterprises attract private capital and advises private capital providers on their responsible investment strategies through her consultancy Integriti Capital. As co-founder of Extend Ventures, she also works to improve access to funding for Black and other diverse business owners. As co-founder of Black Funding Network, she supports intentional funding of small, Black-led non-profit organisations.
She is a Trustee of Ballet Black, Theatre Royal Stratford East, Social Enterprise UK, Areté Network and International House New York as well as a Director of the Windrush Caribbean Film Festival CIC. She is a member of Women in Social Finance, and on the Advisory Boards of Money A+E and the Shaw Trust Foundation.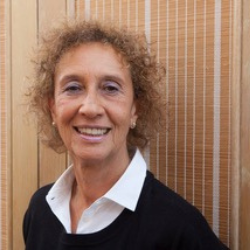 Sue Woodford-Hollick OBE
Sue Woodford-Hollick was the founding Commissioning Editor of multicultural programmes for Channel 4 and has made a significant contribution to supporting inclusion in the UK, in broadcasting and the arts.
Sue studied English at Sussex University between 1964-67 before launching a career as an investigative journalist and award-winning current affairs producer for Granada Television, where she spent many years as a producer/director of the flagship series World in Action before moving to help launch Channel 4.
She was Chair of Arts Council England – London, and a member of the ACE National Council for many years. She is a former trustee and current advisor to Music for my Mind, a charity which aims to bring personalised music to dementia sufferers and their carers, and was the founding Chair of the Stuart Hall Foundation, established in memory of cultural theorist, Professor Stuart Hall. She is a Patron of the Runnymede Trust, One World Media, and the Stuart Hall Foundation and an Ambassador for Reprieve, the anti-death penalty organisation.
Sue has held many directorships in the arts and business, including serving on the boards of the Theatre Museum, Contemporary Dance Trust, Complicité Theatre Company, Tate Members, the Royal Commonwealth Society, English National Opera and Free Word. For seven years she was Chair of Index on Censorship, the international magazine for Free Speech. She is currently a trustee of the Hollick Family Foundation.
Other organisations she is associated with include AMREF, the African Medical Research Foundation, Africa's largest health charity, Leader's Quest and the Leaders Quest Foundation
In 1989 she co-founded, Bringing Up Baby, a day nursery group, which she successfully sold in 2019.
Sue was awarded an OBE in 2011 for services to the arts.